Hi Ladies
We had splendid weather this weekend
Warm and sunny!
We love our warm weather
It has been a busy weekend -
It started on Friday with Leo's grooming
He has the lion cut - I managed to take a couple of pics - it is not easy to photograph a cat
Followed by supper at our favorite restaurant Le Cabotin located in my neighborhood -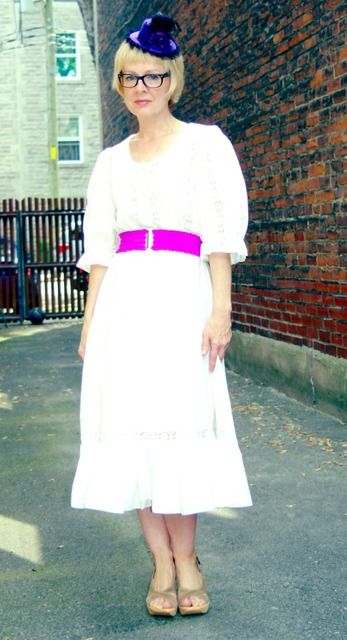 This white dress, must be vintage, what year? no idea! i had for a while - I showed it to you ladies some time ago as my thrift finds of the month -

Some of guys taught it was a nightie - It could be mistaken for a nightie, but the fabric is too tick for a nightie

It is a dress -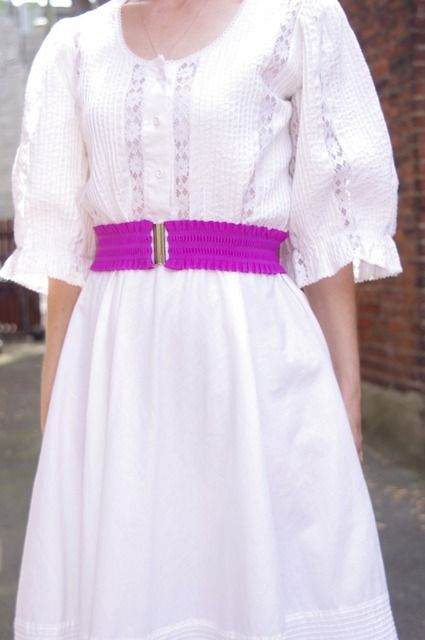 I looked at it for a long time - i said to myself, does it fit?- sometimes i do not try what i buy especially if it is only a couple of $ - I figure if it does not fit i will find someone to give it to or i will give it back to goodwill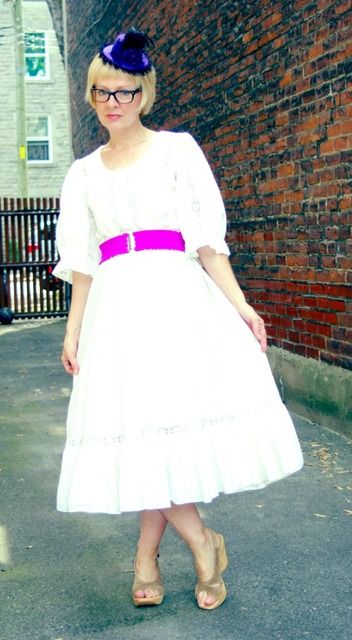 The headpiece cost more than the dress - It was purchased in one of my favorite shop downtown
Mia Mix - It was on sale -
The clothes are Asian designs- So you are bound to find something different-
Here' s Leo the Lion Cat!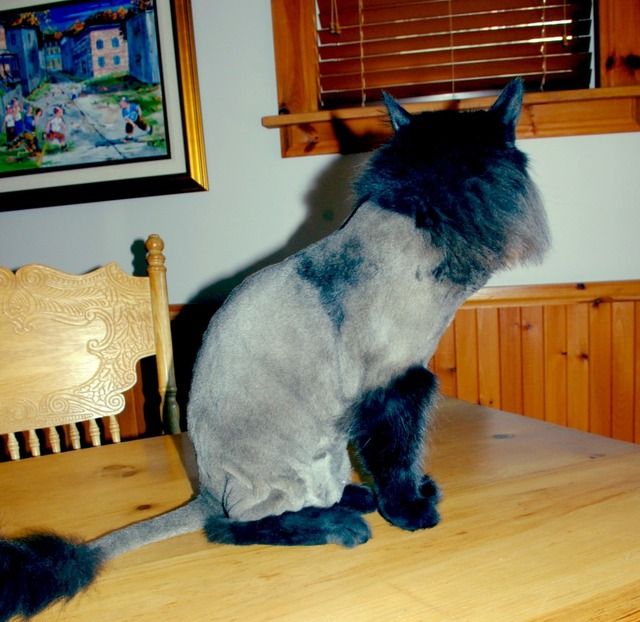 What do you think? - We stayed with him all through the shaving -
He was very good, did not bit, hisssss or scratch - probably because our presence made him secure
He is so soft now - he is so cute as well -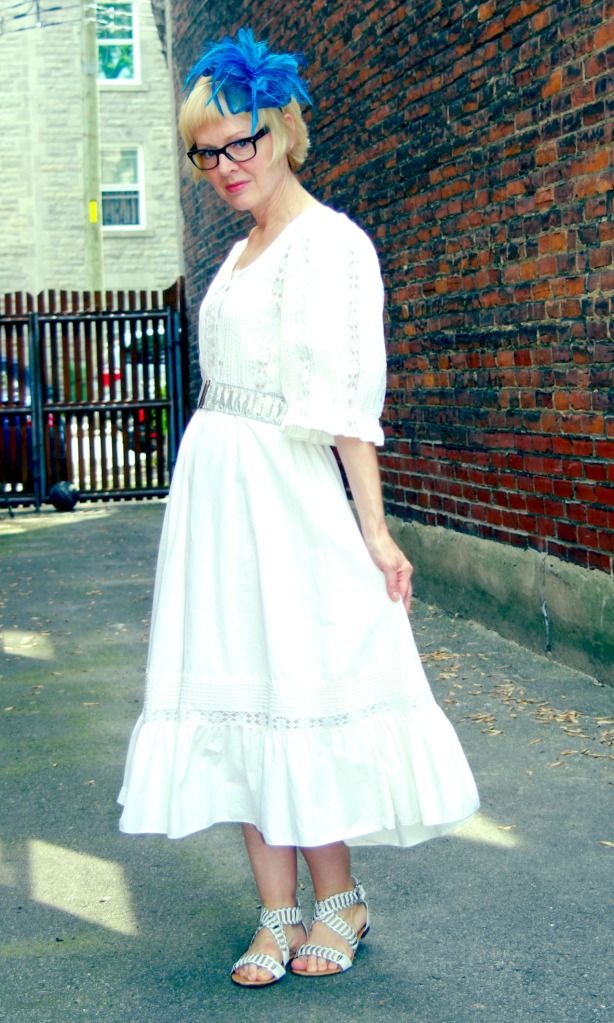 This headpiece was purchased Friday at Winners -
Winners is a discount store
This headpiece will be worn as well at Izzy's wedding next month -
It is made of feathers, lace and silk flowers -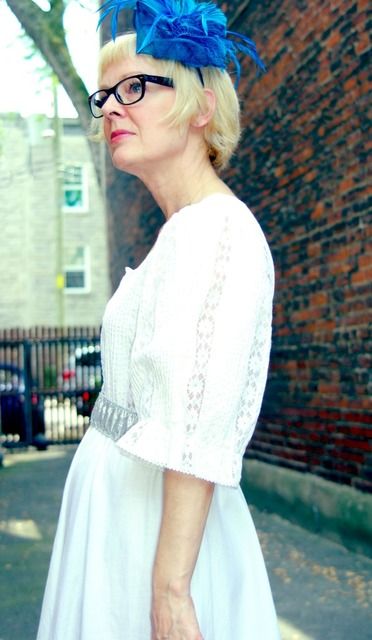 Izzy 's wedding is in 27 days! - Next weekend i will order the bridal bouquet and the bridal party flowers -
Daisies bracelets for the Ladies and daisies buttonholes for the Gents!
I will also order the bridal cake - Sorry i was suppose to show you a sketch but it was not a good enough sketch to show you -
Lets say it will be a combination of cupcakes and a cake - Should be extraordinaire !
I trust my pastry genius!
I will joining
Visible Monday
-
Monday Mingle
-
Inspiration Monday
***********
I hope you enjoyed this post
I will be back soon
Je vous fais la bise
Ariane xxxx